The Aviano collection returns, refined into a new, mid-contrast sans-serif inspired by the design and style of early 1900's American engravers. Historically, these engravers meticulously carved lettering into copper printing plates, often using only capitals for greater impact to the reader. While taking inspiration from the past engravings, Aviano Gothic is not an attempt to revive an older design but is a distinctly one-of-a-kind form based on the structure of its Aviano predecessors for maximum interchangeability and interoperability. Aviano Gothic has been diligently honed to be sinuous and seductive, making it great for high-end work such as including jewelry, beauty, and other luxury products.
The full Aviano Gothic family presents you with six distinct weights and is full of OpenType options. Available with the face are deco alternates for replicating inscriptions and signage of the '20s and '30s. Style sets are offered, together with four full sets of art deco-inspired alternates, swashes, and titling, in addition to an expansive range of other alternates to help "unique-ify" your layouts. Aviano Gothic also features forty discretionary ligatures for inventive typographic compositions. Begin planning your work with Aviano Gothic by looking at these options in the instructive .pdf brochure.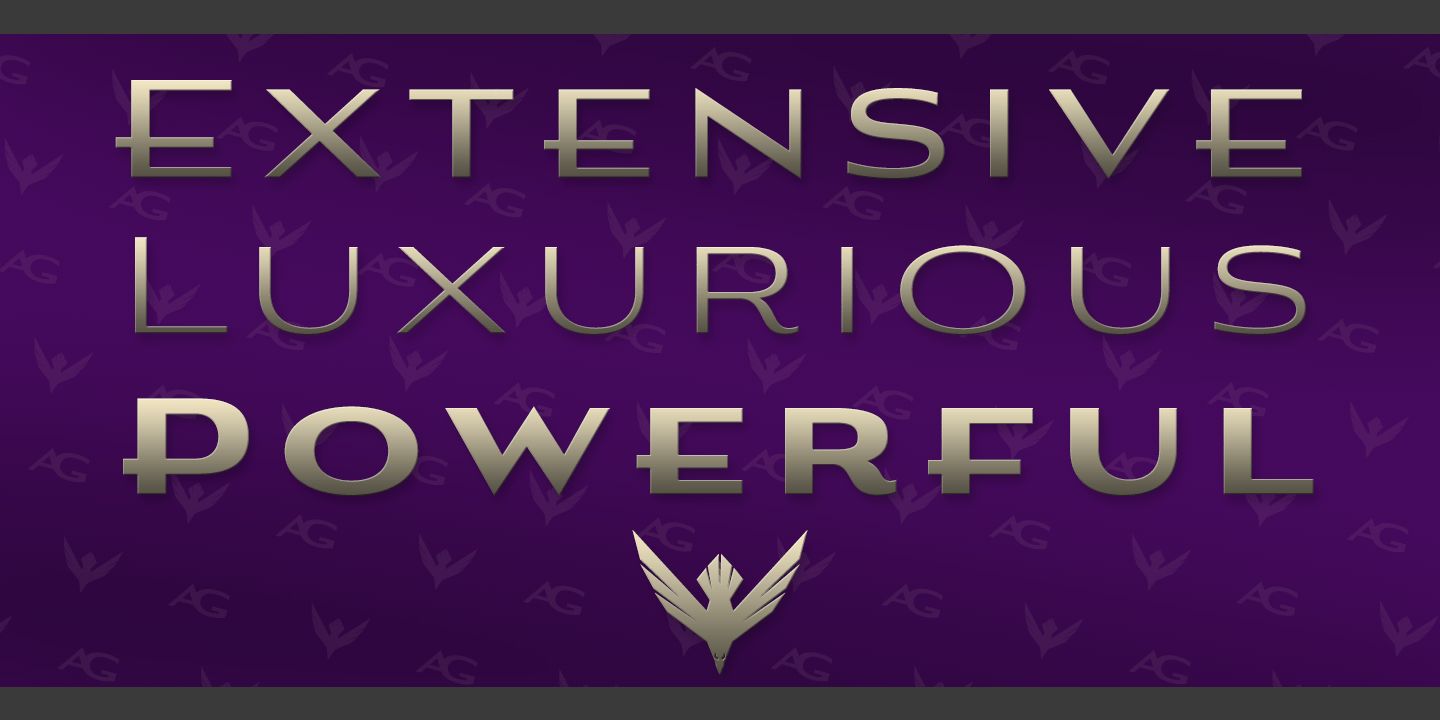 OpenType-able applications, including Quark or the Adobe suite, allow for the comprehensive benefit of the ligatures and alternates. This typeface also features the glyphs to aid a broad number of languages.
Several variants have been made to extend the usefulness of the typeface, and it makes for a fine substitute for Copperplate, ITC Blair or Engravers Gothic. As referenced, too, Aviano Gothic also pairs perfectly with the other members of the Aviano collection, including the original
Aviano, Aviano Serif, Aviano Sans, Aviano Didone, Aviano Flare, Aviano Future, Aviano Wedge, Aviano Contrast, and Aviano Slab.