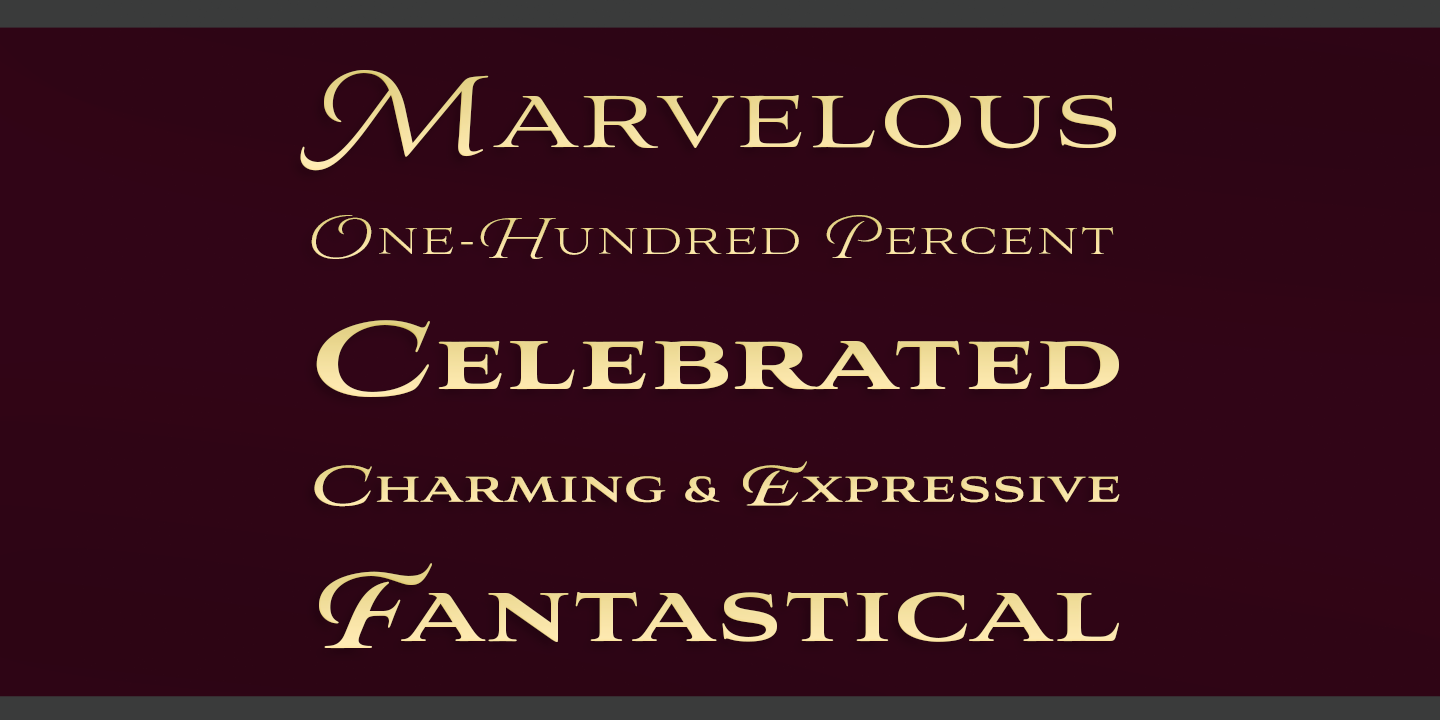 insigne's powerful, premier Aviano returns to lend its classic line to its newest variation, Aviano Royale--named so because of the rich flow the calligraphic capitals give the established font. The extended lowercase characters give an air of formality to the face as well and bestow on the family a deeper sense of wealth and power.
This recent development of a timeless font, part of insigne's annual tradition of adding to the Aviano family, was elected the clear winner in a poll of insigne design's social media followers. And is it any wonder why? The long-handed elegance of Royale features graceful script capitals as well as widely tracked and smaller titling capitals, all which make Royale ideal in high-end applications and branding where titling with a taste of gentility is required.
Royale's suite boasts a number of OpenType alternates, most importantly of which are the alternate forms for the capitals. Whereas the default forms of the face are regal, it's flourishes must be activated through the swash set. For a look more restrained, activate the stylistic alternates. It's like having three different fonts in one!
Additionally, there are baseline lowercase forms. The lowercase forms are 20% smaller in height than Aviano's lowercase forms, so the families are not interchangeable. However, they can still be used well together. The script capitals could also be used separately as drop capitals and nicely complement any of the other 12 Aviano families.
It's time to look beyond common. For the look of refinement you desire, design with Aviano Royale.