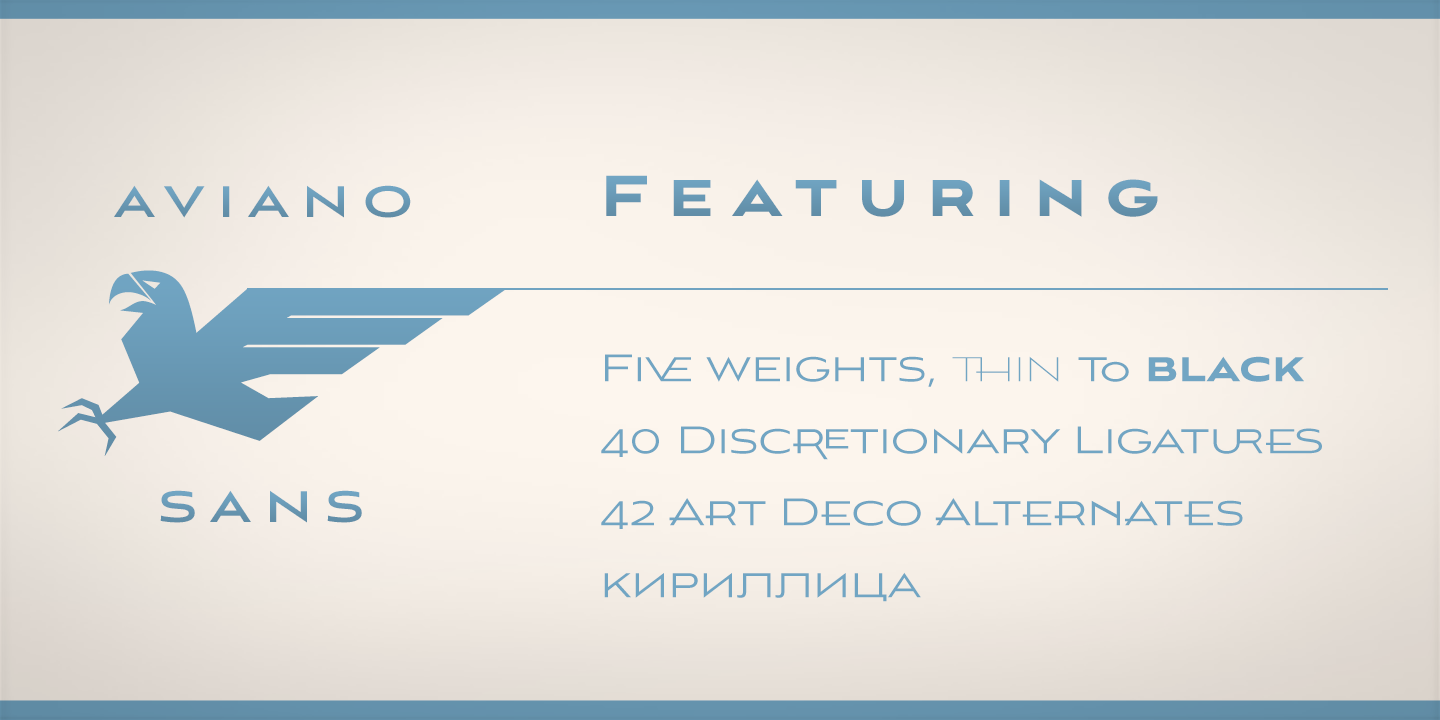 insigne returns to 
Aviano's
 classically inspired forms with this sans serif variant. Wide and geometric, Aviano Sans is perfect for any job that calls for a chic and dignified sans serif as seen in this demonstration 
video
. Aviano Sans has consistently topped insigne's best-seller chart for more than seven years, earning its stripes as an expressive and versatile typeface that belongs in any designer's tool chest.
Aviano Sans' five weights of Regular, Thin, Light, Bold, and Black include 42 Art Deco-inspired alternate characters that can turn you and your project into a force to be reckoned with. The typeface family also includes 40 unique ligatures that add a bit of swagger to this serious sans.
insigne released the first Aviano in early 2007. Its beautifully drawn extended letterforms were a hit with designers, and Aviano quickly became one of insigne's most popular offerings. The simplified variant of Aviano Sans followed soon after, paring down the structure around the core concept. The Aviano series continues to develop further today with new variants on this classic form. Be sure to check out the rest of the Aviano series, including 
Aviano
, 
Aviano Serif
, 
Aviano Flare
, and 
Aviano Contrast
.