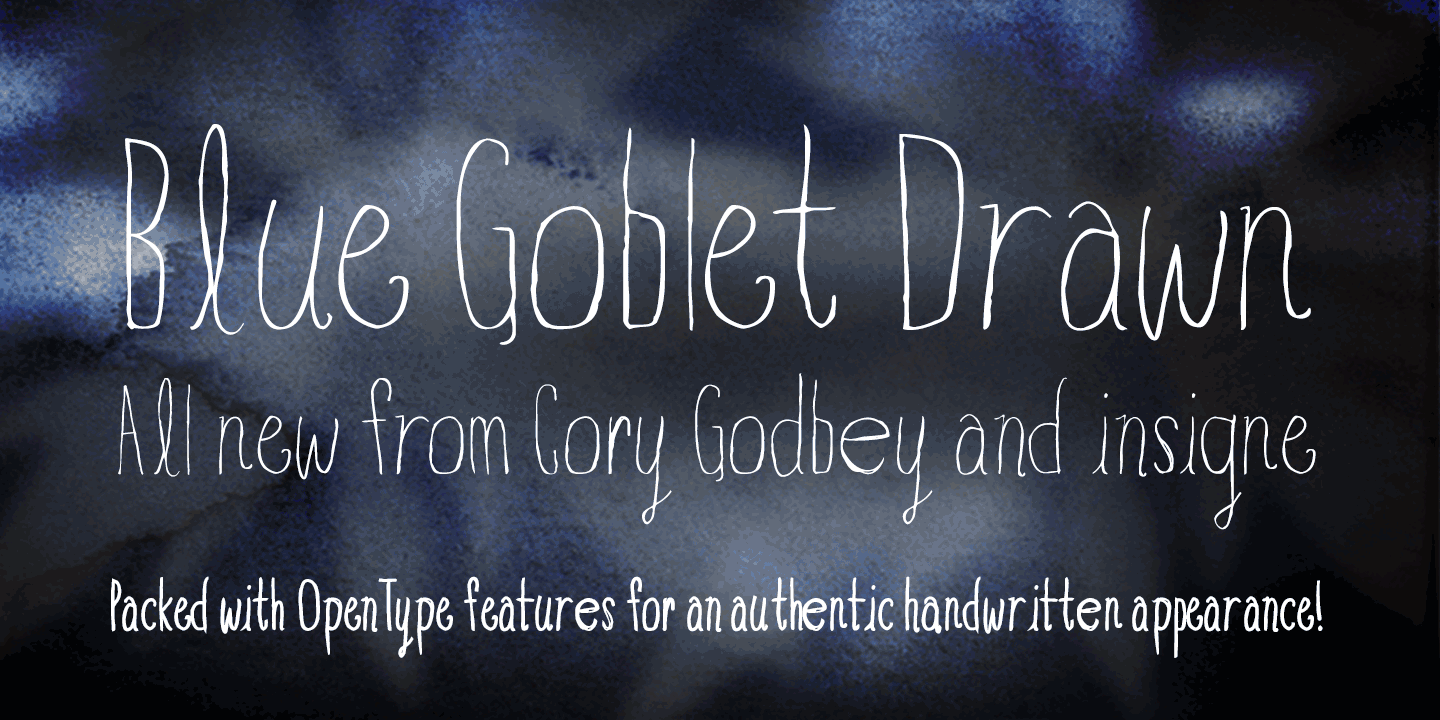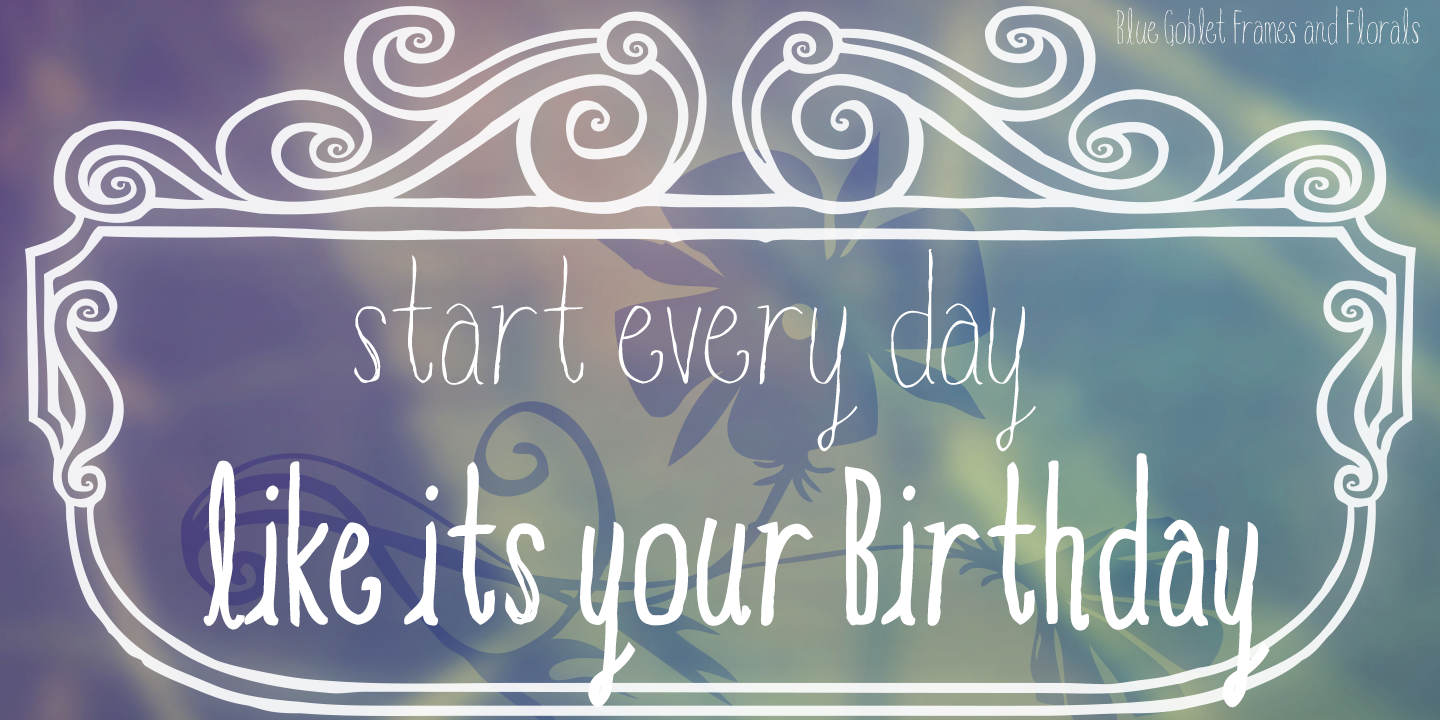 The new font family member offers great flexibility to your work, especially when used with the original Blue Goblet fonts and the wide range of ornaments in the supplemental ornament sets. These include doodley frames, lovely florals, and other text ornaments that can be inserted into your text and resized as desired--over 370 illustrations total! The Blue Goblet Series' artsy versatility gives you the freedom to develop a type system for a very independent yet consistent look that seems to shun convention.

Blue Goblet Drawn comes in three weights and three widths in each weight. These along with the complementary italics for maximum impact provide a total of eighteen pro fonts. The compact, thin weights are delicate and tall, while the Regular has just enough heft for those situations where subtlety won't work. If you don't need the professional features, there are three stripped down fonts that include only the basic character set--each for a steep discount!

Blue Goblet Drawn includes auto-replacing ligatures, adding an organic touch that lends even more of Godbey's artistic hand to your work. The font face also includes a wide variety of alternates that can be accessed in any OpenType enabled application. Blue Goblet Drawn contains more than 190 additional OpenType glyphs and is loaded with features such as its unique alternate alphabet. Also encompassed in the family's wide variety are swash alternates, style sets, old style figures, and small caps. Please see the informative PDF brochure to see these features in action. OpenType enabled applications such as the Adobe suite or Quark can take full advantage of the automatic replacing ligatures and alternates. This family also offers the glyphs to support a wide range of languages.

Blue Goblet Drawn's hipster aesthetic is a great choice for friendly display type in children's books, on packaging, for organic packaging, or with any number of other unique applications. And as the Blue Goblet series continues to expand, these family members will certainly prove a valuable investment for the future. Use Blue Goblet Drawn and the rest of the Blue Goblet Series wherever you want to inject a handmade sense of fun and whimsy into your designs. Don't miss out on the fun. Give it a whirl today!