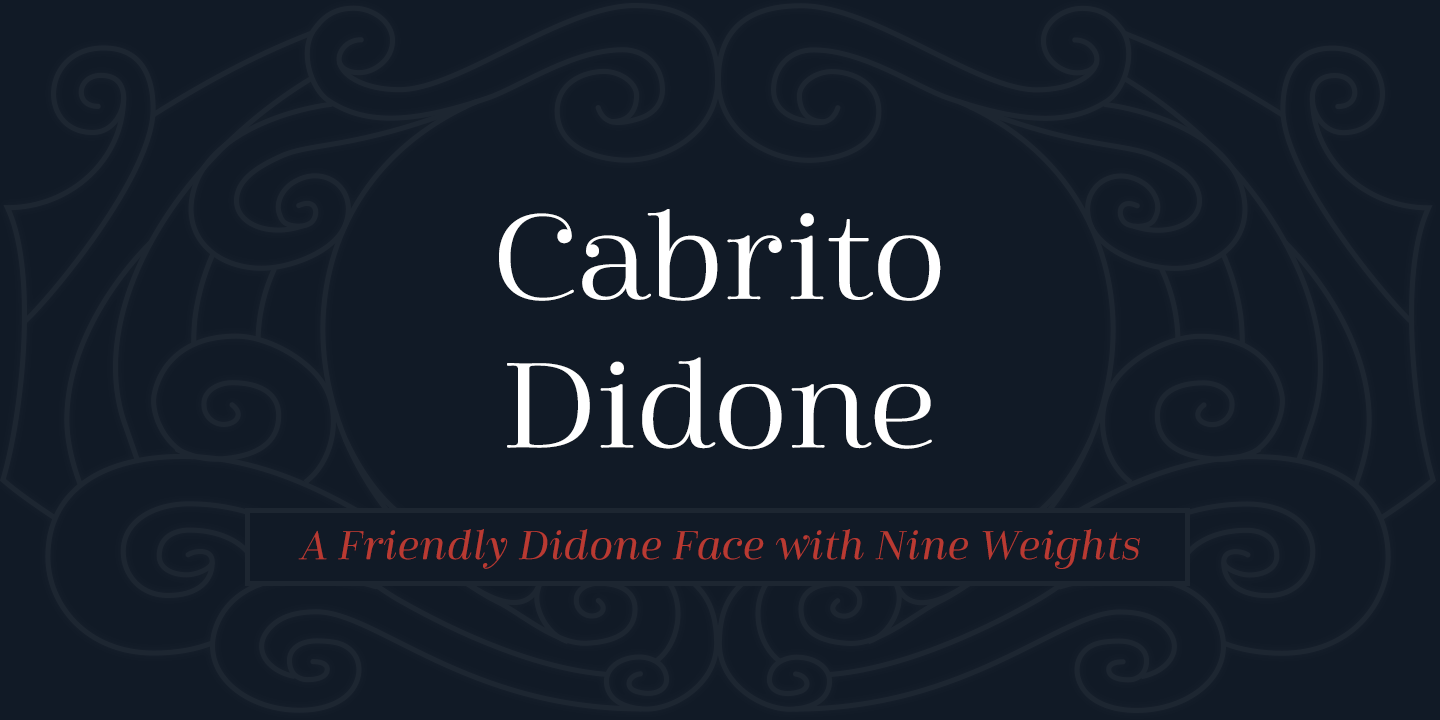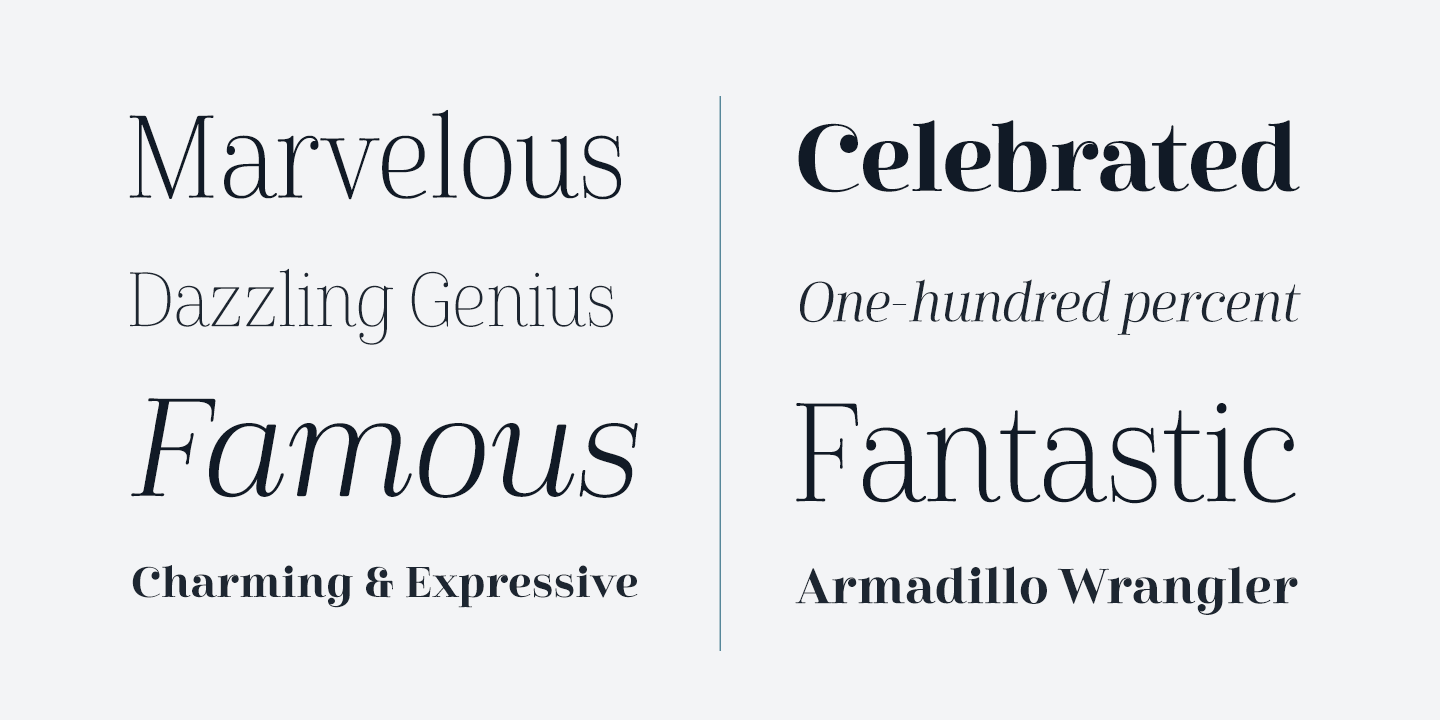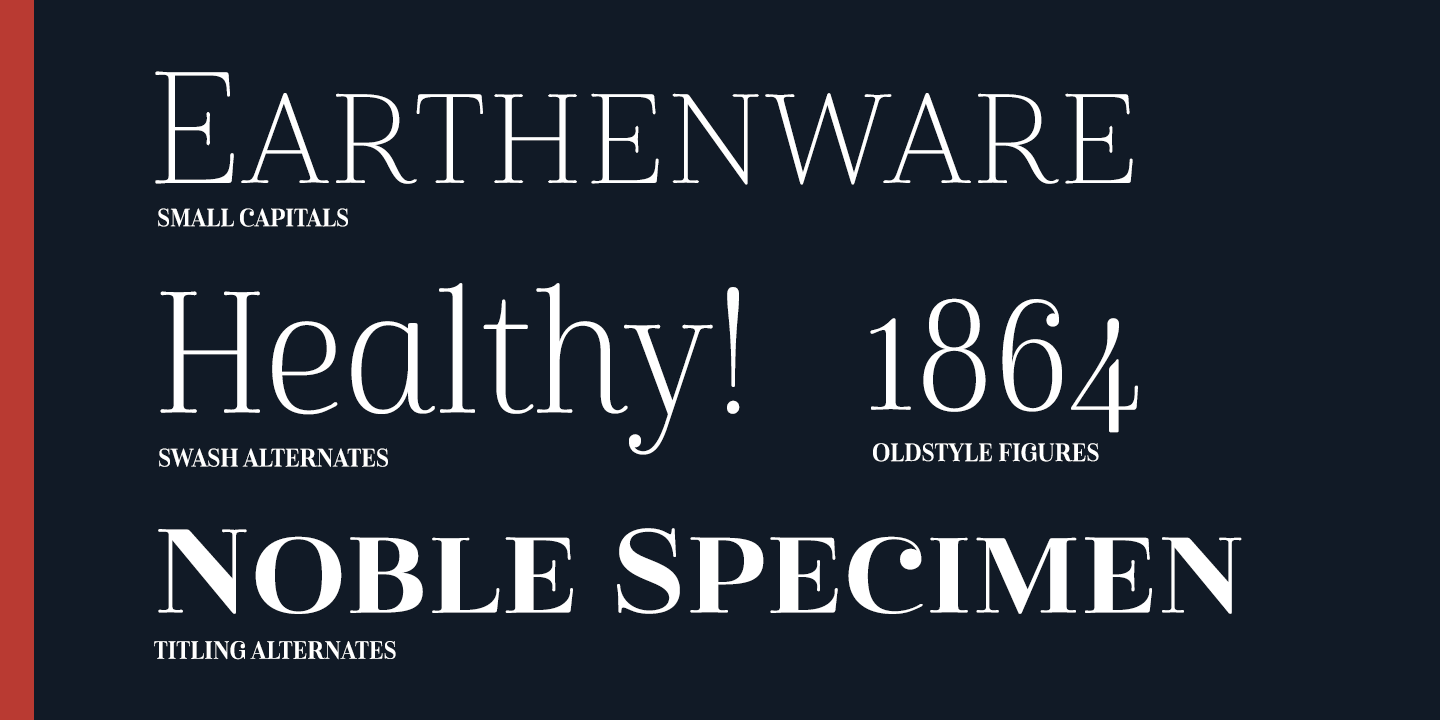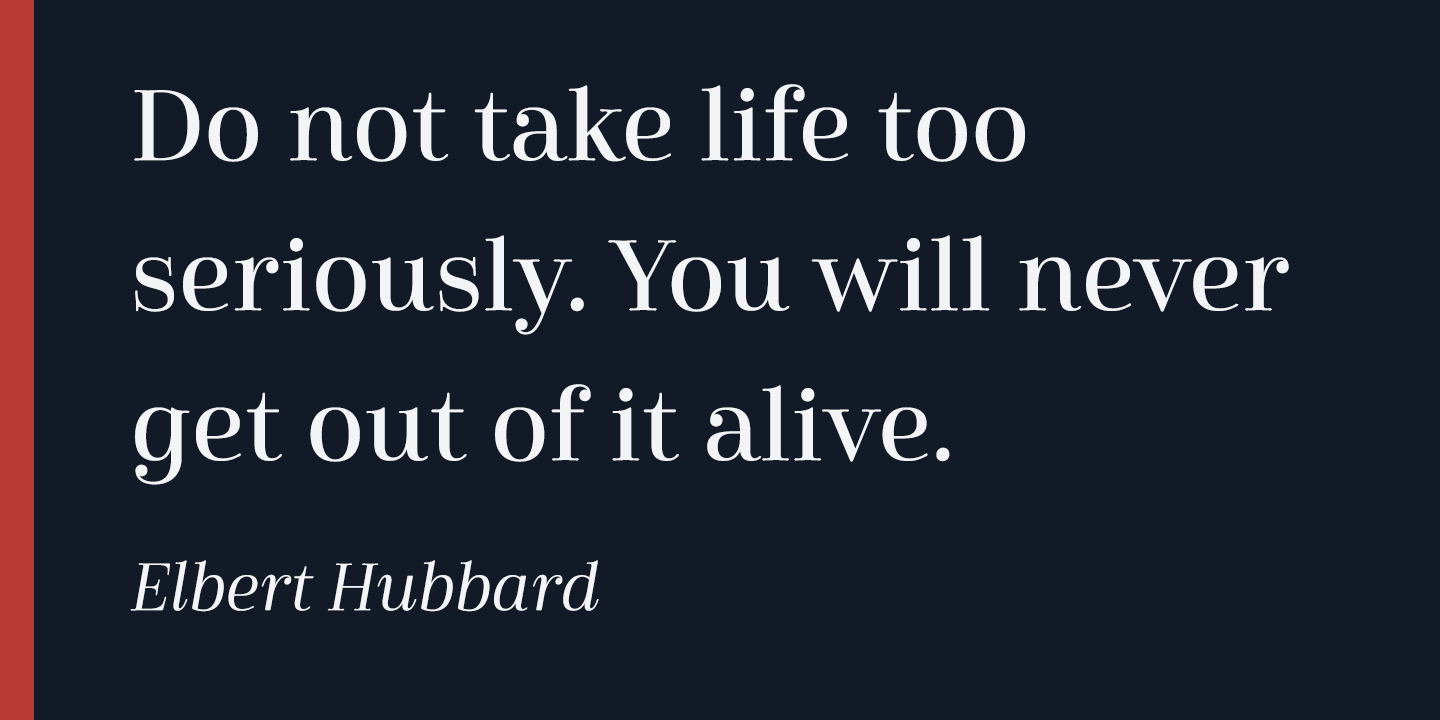 A graceful kid if ever you've seen one, Cabrito Didone joins the Cabrito family of fonts--a family designed to provide young infants with clear recognition of letter forms. The original letters were released as part of the children's book about fonts, The Clothes Letters Wear.
Now, this latest addition brings a new Didone flavor to the table. But don't judge the book by its cover. While Didones can be stodgy in the way they convey luxury, this stubborn goat of a Didone bucks the elite stereotypes with its high-contrast, carefree fun, taking a more calligraphic direction than most. Cabrito Didone joins structure and handwriting to create a flowing balance of both characteristics. These are seen in elements like its unique serifs, which give the sense of ink pooling slightly at the points, drawn with a sharp nib. It makes for a unique combination of functional and friendly with a slight hint of formal.
Cabrito Didone supports OpenType features and is packaged with upright obliques, alternates, ligatures, old-fashioned figures, and compact caps. Preview any and all of these features in the interactive PDF manual. The family member font also includes glyphs for 72 languages; over 600 glyphs per font await. Cabrito Didone is an excellent choice for websites as well as flyers and packaging. Like Cabrito, which is currently used by a number of visible brands, Cabrito Didone is also a great option for defining your brand.

Grab a taste of the Cabrito Didone flavor for your latest creation. Its 46 well-designed fonts give you plenty of easy-going, highly readable options to work with as you craft your design. Be sure to try it alongside any of its complimentary family members, too: Sans, Semi, and Inverto as well as the original Cabrito itself.