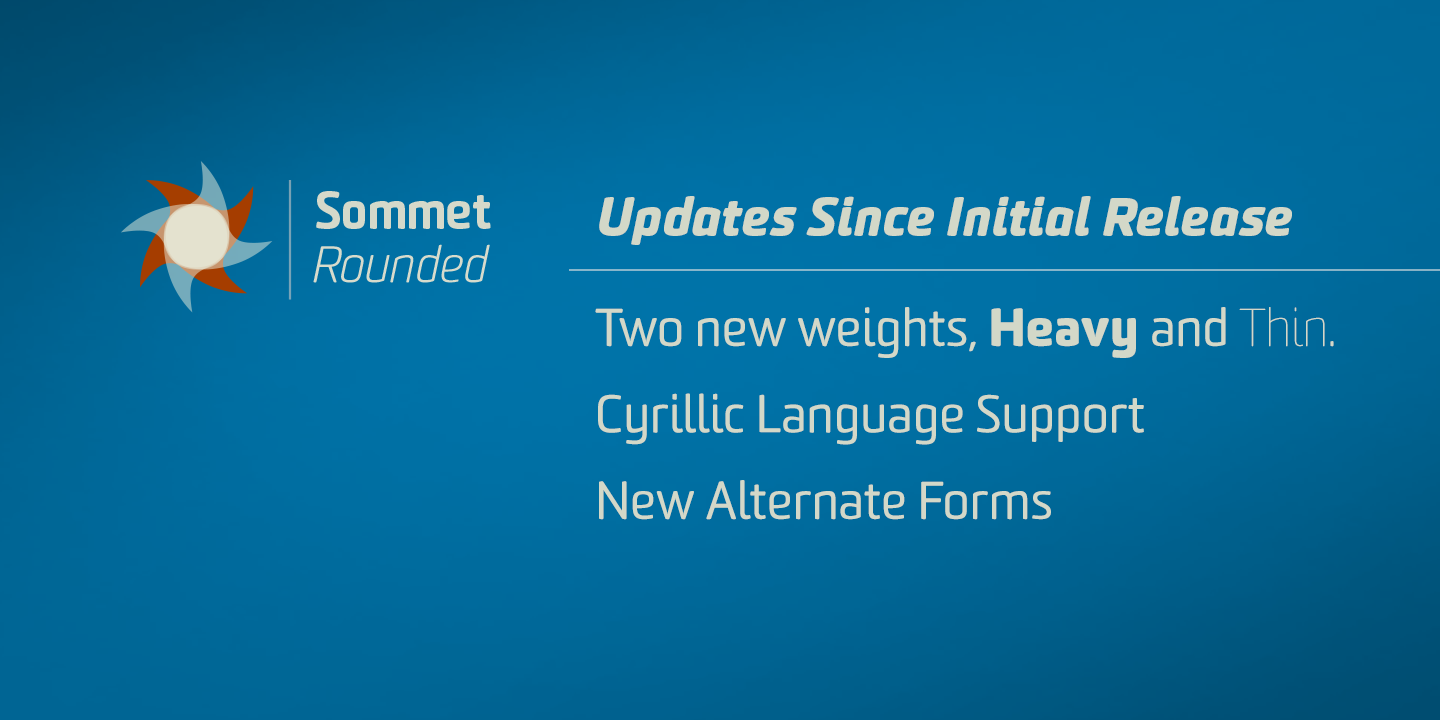 The Sommet series has been updated with a rounded variant.
Sommet rounded retains its 
predecessor
's high-tech web 2.0 character but features blunted terminators, making for a much warmer and friendlier impression.
Sommet Rounded features a tall x-height, and its letterforms are compressed, perfect for when layout space is at a premium Sommet Rounded can be easily mixed and matched with its non-rounded relative.
Sommet Rounded includes four weights and italics for plenty of design options and is suitable for body copy and display text.