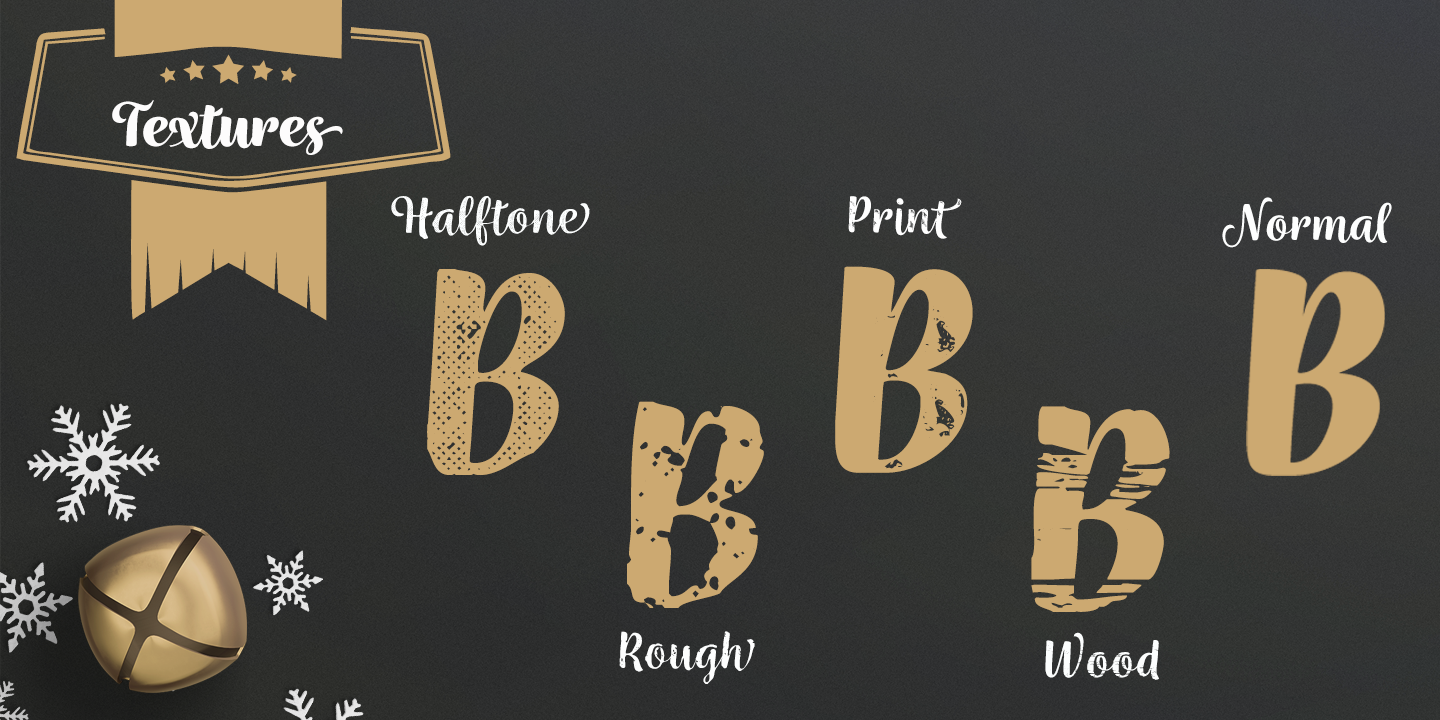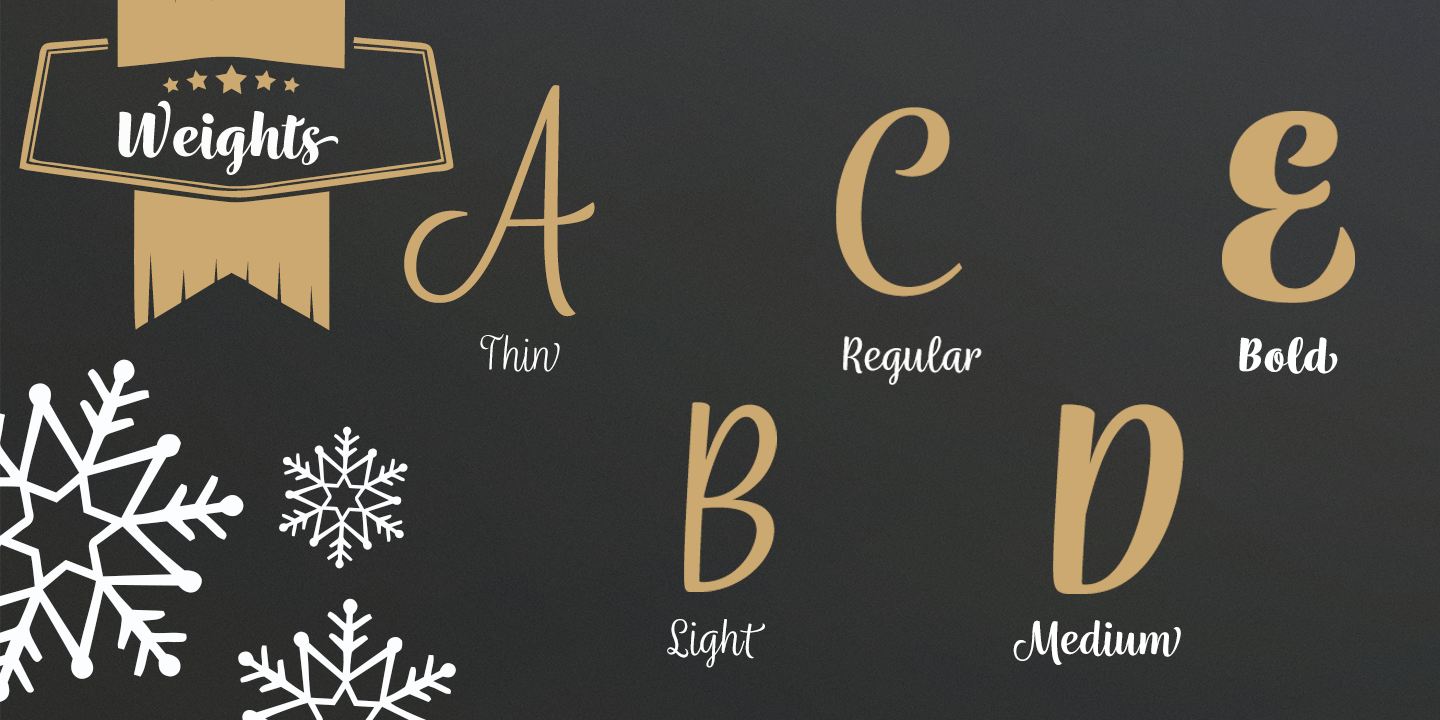 Haul out the holly. Insigne's font Wreath has hit the shelves just in time for the holidays.
Wreath is a script face drawn with a pointed brush. Designed by the elves of the insigne workshop, its unique forms were created to dress up your gift labels and a wide variety of other holiday collateral.
With five different weights and five different variants that allow for a distressed appearance, Wreath is no Scrooge. Its numerous alternates help to make your designs happy all the way.  They allow for varying the ending characters of the lowercase to give your designs an automatic handwritten appearance. In addition, there are ligatures that extend the handwritten appearance and alternate options, including randomized alternates to create a unique appearance every time the font is used. There's over six-hundred fifty glyphs in every font.
And what would the holidays be without a few ornaments! Wreath contains over 60 complementary ornaments for creating that perfectly decorated look every time.
So this year, dream of a Wreath Christmas with every card you write. And make all your designing merry and bright.